Mefi, czyli Jakub Fijałkowski to członek Białej Rady uczestniczący w LARPach "Zardzewiały Topór" od samego początku, czyli od roku 2003.
Mefi znany jest ze swojego nietypowego poczucia humoru.
Ciekawostki
Edit
Mefi stworzył frakcję kupców w "Kronikach Drikanu" i był jedynym kupcem przez większość istnienia LARPów pod tą marką.
Gdy mefi dostaje rolę szeryfa lub dowódcy straży, kończy się to zazwyczaj serią nadużyć i uciskaniem "słabego ludu".
Mefi kradnie buty dziewczynom.
Mefi zatwierdza wszystkie opisy geograficzne i historyczne świata ZT. Już nie (przynajmniej na wikii).
Mefi ma nagrany na komórce mix Slayer'a z Justin'em Bieber'em. Tak wiemy - koszmarne. Najlepiej zrobicie, jeśli nigdy o tym przy nim nie wspomnicie. No chyba, że lubicie Bieber'a.
Mefi jest na LARPach od samego początku. Tak jak w przypadku Seby, to prawie mebel.
Podczas Tygodniówki 2004, ludzie gotowali posiłki na małej kuchence turystycznej (wiecie taką z małą butlą gazową). Pewnego razu butla się lekko rozszczelniła i zapalił się palnik. Do grożącej eksplozją "instalacji" odważył się podejść dzielny mefi (sam lekko na gazie). Chuchnął, dmuchnął i zgasił imprezę, po czym zakręcił kurek. Od tego czasu mefi jest bohaterem LARP.
Mefi padł ofiarą namiotowego dowcipasa na tygodniówce 2011.
Jakub "Mefi" Fijałkowski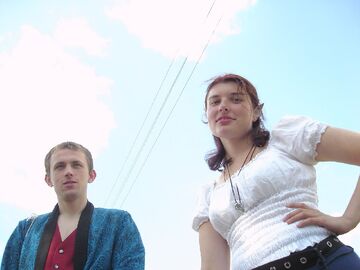 Ad blocker interference detected!
Wikia is a free-to-use site that makes money from advertising. We have a modified experience for viewers using ad blockers

Wikia is not accessible if you've made further modifications. Remove the custom ad blocker rule(s) and the page will load as expected.