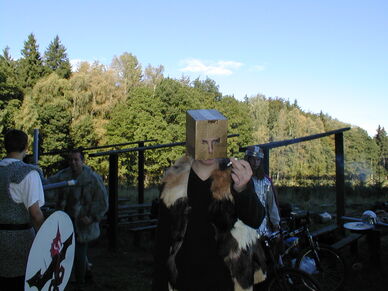 Król jest władcą królestwa - feudalnego państwa w świecie "Zardzewiałego Topora". Wszyscy królowie wynoszeni są do tej godności przez najwyższego w danym regionie kapłana Djenny i Nasturii . Jedynym wyjątkiem jest "Wysoki Król" Tamadornu , którego do godności wynosi kapłan Devartisa .
Tytuł króla nie musi mieć żadnego związku z rządzonym przez niego królestwem. Władca II Imperium Honorionu to oficjalnie "Wieczny Król Ludzi". Władca Anfanu to oficjalnie "Król Connachtu , Książę Tullmoru ". Wysoki Król Tamadornu to oficjalnie "Wódz wszystkich klanów pod niebiosami, Wysoki Król Ragny ".
Ad blocker interference detected!
Wikia is a free-to-use site that makes money from advertising. We have a modified experience for viewers using ad blockers

Wikia is not accessible if you've made further modifications. Remove the custom ad blocker rule(s) and the page will load as expected.