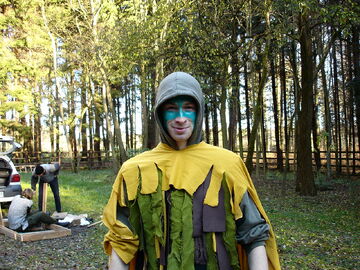 Dziekie elfy to jeden z wielu odłamów elfiej rasy. Po zakończeniu "Starych Wojen", elfy te pozostały w Drikanie jako strażnicy pozostawionych przez swoją rasę ruin i sekretów. Po całych wiekach spędzonych w izolacji Dzikie Elfy stały się ksenofobiczne i rasistowskie. Niewielu jest ludzi , które mogą utrzymywać kontakty z dzikimi elfami i nie bać się o własne życie.
Zobacz także Dzikie Elfy (frakcja)
Ad blocker interference detected!
Wikia is a free-to-use site that makes money from advertising. We have a modified experience for viewers using ad blockers

Wikia is not accessible if you've made further modifications. Remove the custom ad blocker rule(s) and the page will load as expected.