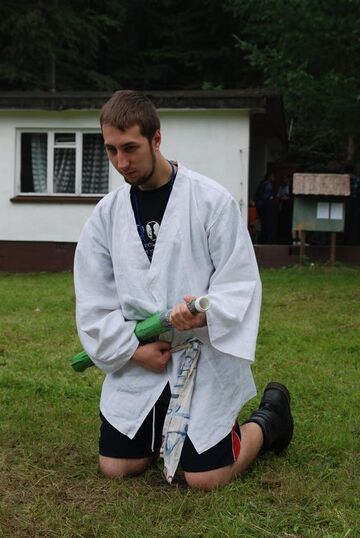 Michał "Borys" Borysewicz. Nie jest związany tylko i wyłącznie z Zardzewiałym Toporem. Znajduje się również w GKF'ie. Dla niektórych znany jako "Paco".
Ciekawostki:
Edit
Znany ze swoich ciętych ripost, które niezawsze są śmieszne. Przynajmniej dla Niego.
Uwielbia dowcipy - im cięższe tym lepiej.
Znany również jako "Pan Szczepionka" i "Jesteś za to u pani!". Ewentualnie "Borys siad!".
Lubi gnoić wieśniaków. Muszą znać żelazny uścisk pana. MUSZĄ!
Pierwowzór "Asahiny Sekawy" w serii opowiadań "Legenda Zardzewiałych Kręgów".
Weteran zardzewiałego dupstepa.
Ad blocker interference detected!
Wikia is a free-to-use site that makes money from advertising. We have a modified experience for viewers using ad blockers

Wikia is not accessible if you've made further modifications. Remove the custom ad blocker rule(s) and the page will load as expected.