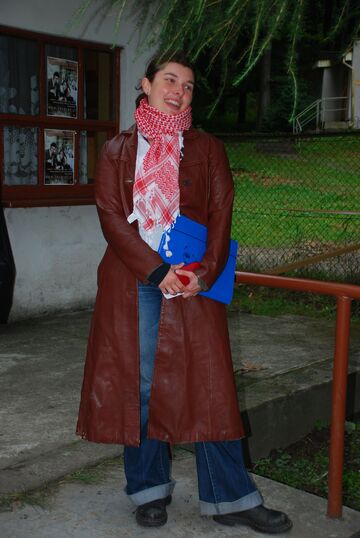 Asia Zachciał - żona Prezesa Zardzewiałego Topora. Pomarudzi, pomarudzi, ale zagra prawie każdą rolę, która przypadnie Jej do odgrywania. Jest prawdziwą damą - nie tyka się miecza. Woli wykorzystać siłę perswazji, aby osiągnąć upatrzony cel.
Ciekawostki:
Edit
Ad blocker interference detected!
Wikia is a free-to-use site that makes money from advertising. We have a modified experience for viewers using ad blockers

Wikia is not accessible if you've made further modifications. Remove the custom ad blocker rule(s) and the page will load as expected.