Artur "Art" Kirczuk. Znany także pod milion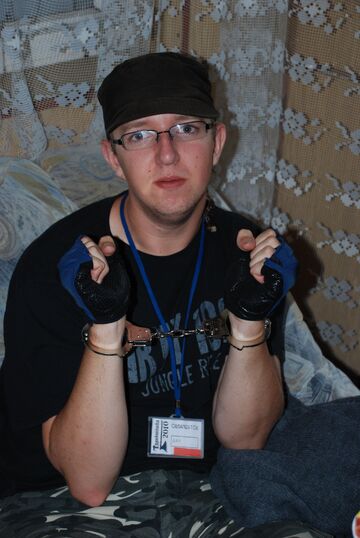 em innych ksyw. Jeden z organizatorów - zasiada w Białej Radzie. Z nieznanych nam przyczyn najczęściej odgrywa postacie, które są powiązane ze śmiercią. Albo odgrywa śmierć samą w sobie, albo postacie nieumarłe.
Ciekawostki:
Edit
Art tworzy również larpy w klimacie Gwiezdnych Wojen.
Przez małego został parówą.
Ad blocker interference detected!
Wikia is a free-to-use site that makes money from advertising. We have a modified experience for viewers using ad blockers

Wikia is not accessible if you've made further modifications. Remove the custom ad blocker rule(s) and the page will load as expected.